We recognize that all our patients are unique and deserve to receive dental care that reflects their individual needs. Our experienced and talented dental team is committed to working with you and your family to create a comfortable, stress-free, and rewarding dental experience every time you visit our practice.
We are pleased to welcome you and your family, and we look forward to working with you.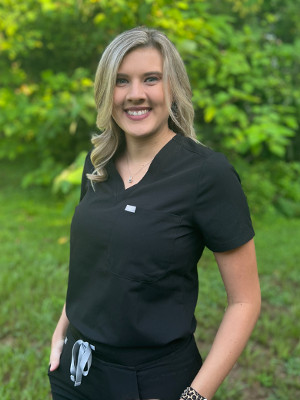 Sabrina
Patient Coordinator
I am a certified dental assistant, where I graduated from Wallace Community College in Dothan, Alabama in 2016. I moved to the Ocala area in the beginning of 2022. I have worked as a dental assistant and administrative assistant for the past six years.
Here at Ocala Family Dentistry, I am the Director of First Impressions. You will be welcomed by me as soon as you enter the practice. With a smiling face, I will help you with scheduling, clarifying any questions you may have, and ensuring you have a top tier experience while maintaining your oral health.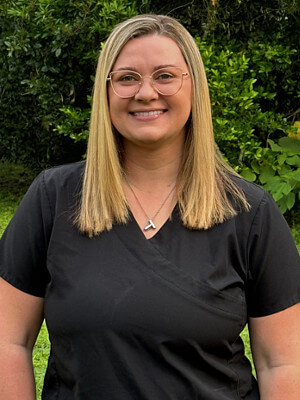 Tiffany
Patient Coordinator
I am certified as a dental assistant, and while clinical work was interesting, I realized that I really enjoy working in the administrative side of things! I'm here to provide exceptional customer service, whether I'm scheduling appointments or answering questions over the phone, by text, or email. I love meeting new patients and helping them achieve the smiles they deserve, all while ensuring their comfort in the dental setting.
At home, I have a dog named Chessy. I like riding four-wheelers, boating, going to the beach, and family time.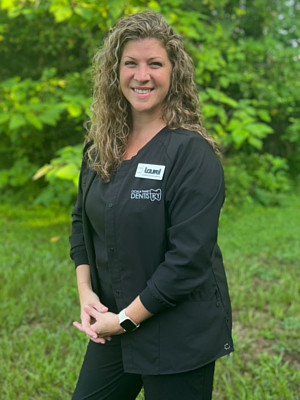 Laurel
Dental Hygienist
I was raised in Southern California, but did a lot of growing up in Leesburg, Florida where I graduated high school before attending college at Valencia in Orlando, then moved to Ocala almost ten years ago. I have been working in the dental field since 2009 and I am enjoying the sense of community and the excellence in care that can be found at Ocala Family Dentistry. My goal as a hygienist is to provide expert care while making it an enjoyable experience.
In my free time I can typically be found running around with my children or trying to sneak in time for a good audiobook or podcast listen!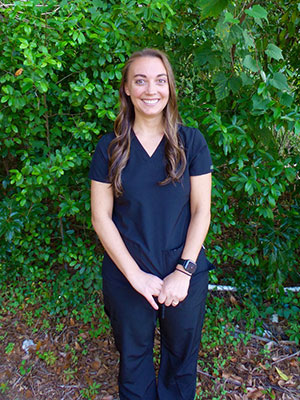 Rochelle
Dental Hygienist
I am originally from Michigan and obtained my dental hygiene degree from Kalamazoo Valley Community College in 2014. I moved to Florida for the sunshine and southern hospitality! Here at Ocala Family Dentistry, I work with the doctors and one-on-one with patients to build a home hygiene plan that works for their individual needs. One of the best parts of working here is that our team shares the same philosophy in educating patients and putting their needs and desires first. It's an incredibly positive environment!
I recently married my husband Joe. In my spare time, I enjoy running, reading, going on vacation, and taking care of my two cats, Mona and Stew.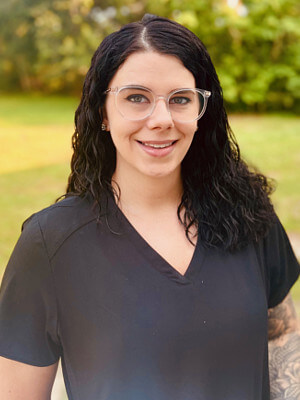 Teneal
Dental Hygienist
I attended Tallahassee Community College for my dental hygiene degree in 2016 and joined Ocala Family Dentistry in 2020. After finishing an appointment, there's nothing I like to hear more than "My teeth feel so clean!" I love working in a practice where we put our patients' best interests first. We also have a lot of fun while getting the job done!
After living away from Ocala for eight years, I'm so happy to be back in my hometown, where I live with my two fur babies Salem and Lexi. When I'm not at work, you can find me near the water! I'm also a huge football fan and enjoy watching games — especially Penn State — with my friends and family.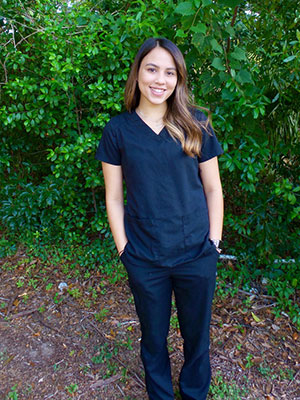 Brianna
Dental Assistant / Pediatric Hygienist
I attended Greater Orlando Dental Assisting School, where I graduated in 2016. Here at Ocala Family Dentistry, I assist Dr. Cartwright with patients of all ages and work with our youngest patients to educate them about good oral hygiene habits. Whether young or just young at heart, our patients deserve a smile that increases their confidence, and I love being a part of that! Seeing the people I care about happy with their oral health makes each day worth all the hard work.
If I'm not hustling at the office, you can find me practicing yoga, writing and singing music, and spending days exploring new hobbies and new experiences with my fur baby!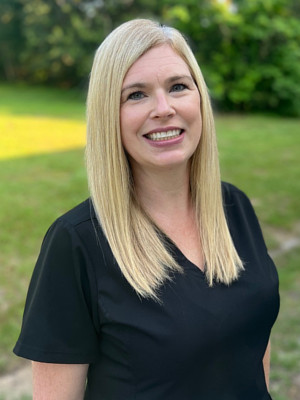 Denise
Dental Assistant
I graduated from CF Ocala's dental assisting program in 1997. I worked as a dental assistant for ten years and then took some time off to raise my two kids, a boy and a girl. When they started school, I wanted to get back to dental assisting which I've always enjoyed. I work alongside Dr. Cartwright as a chairside dental assistant, and make sure all the procedures run smoothly. I enjoy talking with patients and making them feel comfortable and at ease during their dental visit.
When not at work, I love to play with my kids and do fun activities with them.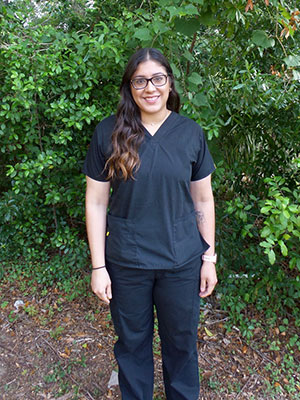 Niccole
Dental Assistant
I am a general dentist, having graduated from dental school in Ecuador in 2018. I was welcomed into this office as a dental assistant in 2021, where I work alongside our doctors with patient care. My favorite part of my job is knowing that we give our patients their smiles back — it gives me so much joy! We have a strong team that works well together as well. I love that we treat one another like family. We have each other's backs and I feel like I can count on them for anything. It's a great atmosphere!
When I'm not in the office, you can find me reading (I'm a big Stephen King fan!), drawing and painting, or watching my favorite shows!